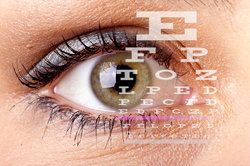 As laser technology has advanced and been proven as a successful treatment for long-term vision correction, more and more patients seek out laser vision correction. The most well-known procedure amongst the laser vision correction treatments available is LASIK eye surgery. LASIK has helped many patients achieve clear vision and is proven to produce lasting results. While LASIK is a very successful treatment option, it is not right for every patient. Fortunately, at Yonge Eglinton Laser Eye + Cosmetic Treatment, we offer our patients alternatives to LASIK. One such procedure that is able to produce similarly successful results is PRK. Dr. David Rootman and his associates help Toronto patients determine if LASIK or PRK is better suited to their unique needs.
LASIK
LASIK is generally the first choice when it comes to laser vision correction. During LASIK, a corneal flap is created to grant access to the underlying corneal tissue. Dr. Rootman then uses a high-precision laser to make alterations to the shape of the cornea to correct nearsightedness, farsightedness, or astigmatism. Dr. Rootman uses the most advanced laser technology at his practice, making LASIK highly safe and effective. During the custom LASIK procedure, we use Wavefront technology to create a topographical map of the eye to determine the precise alterations that need to be made to the cornea to perfect vision. We also offer Bladefree LASIK, which is the first "all laser" LASIK procedure. Starting with the corneal flap and continuing to the reshaping of the cornea, the entire procedure can be completed using a precision laser. The results of any LASIK procedure are highly effective, with the majority of patients obtaining vision results of 20/20 or better.
PRK
Like LASIK, PRK uses laser technology to correct vision impairments such as nearsightedness, farsightedness, or astigmatism. PRK is the most common alternative to LASIK. The difference between LASIK surgery and PRK is that there is no corneal flap created during the PRK procedure. Instead, the thin, outermost layer of the cornea is removed, and the underlying corneal tissue is reshaped using the same laser technology that is used during the LASIK procedure. Because laser technology has become so advanced, PRK is able to produce vision results very similar to those of LASIK.
Which Procedure Is Right for Me?
While PRK is a safe and effective procedure, it does result in a slightly longer recovery than LASIK. For those patients who are good candidates for LASIK, it remains the top choice for laser vision correction. However, PRK is an excellent alternative for those patients who are not ideal candidates for LASIK but still wish to correct their vision and decrease their dependence on corrective lenses. In general, patients who are better candidates for PRK include those with dry eyes or very thin corneas.
Schedule an Appointment
If you are interested in learning more about laser vision correction, schedule an appointment with Dr. David Rootman at your earliest convenience. A thorough eye exam is the best way to determine if you are an ideal candidate for LASIK. If not we are happy to discuss LASIK alternatives, such as PRK, to help you determine the most suitable way to achieve your best vision.